Reimagining Regionalism / Overview
Reimagining Regionalism, compiled and edited by Regions Refocus, is a collection of five heterodox and feminist policy papers that address fundamental elements of sustainable development: trade, climate change, fiscal governance, agriculture, and debt. The policy papers emerged from four regional workshops co-convened in 2016 and 2017 in Addis Ababa, Kampala, St. Augustine, and Rabat. The workshops analysed ongoing efforts at market-led regional integration, including the African Continental Free Trade Area, and strategized towards a model of regionalism that benefits workers and facilitates economic transformation. Discussions emphasised the need for analytical clarity with regional specificity, and Reimagining Regionalism was constructed to answer this call by analysing questions of agricultural transformation, debt, and climate change in the context of Africa and the Caribbean.
Written by leading activist intellectuals from the Caribbean (Don Marshall, Mariama Williams, Rosalea Hamilton and Vanus James) and Africa (Mohamed Said Saadi and Tetteh Hormeku-Ajei), the papers (see below) articulate shared imperatives of democratic participation, meaningful policy space, and targeted efforts to stimulate and bolster domestic productive capacities. Authors also presented their policy proposals to governments during the African-Caribbean cross-regional exchange, alongside which they sat down for video interviews (see right) on their papers.
Click to read the whole collection, or read by chapter below: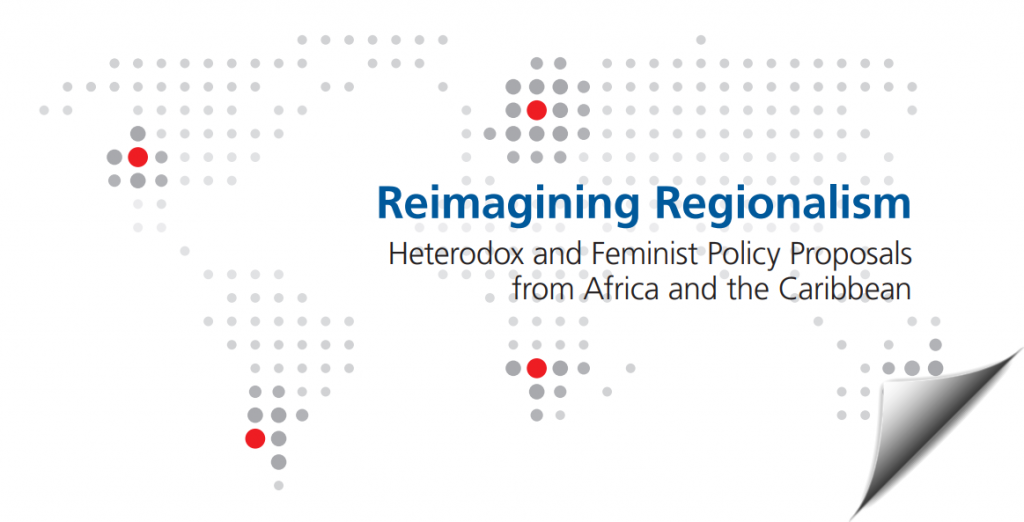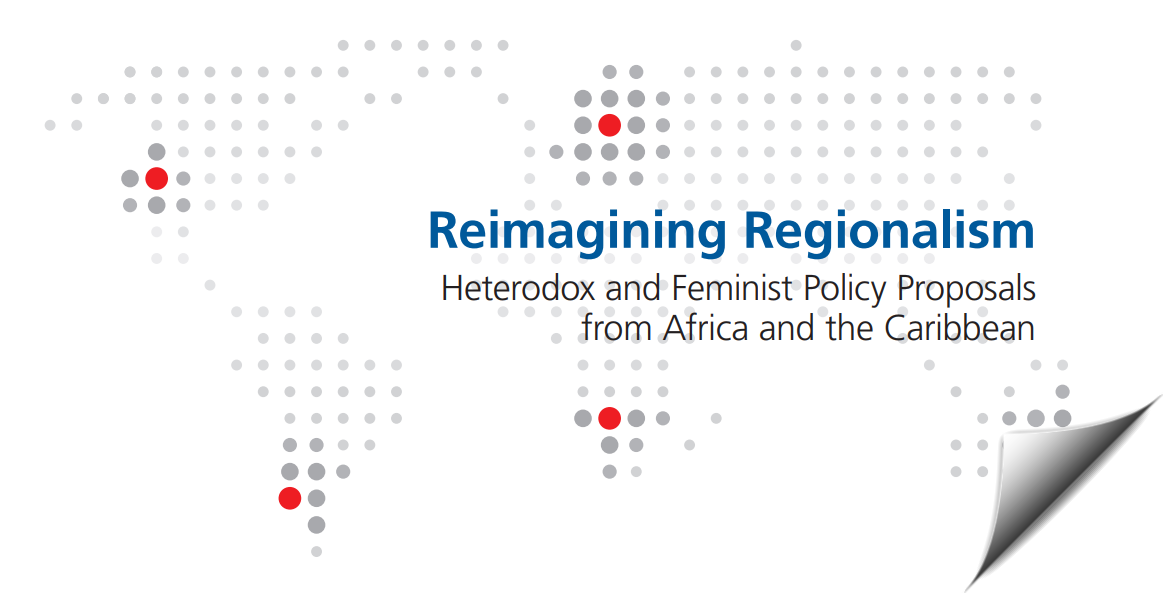 Rosalea Hamilton
Sustainable Development, Fiscal Policy, and Participatory Democracy in the Caribbean
Rosalea Hamilton is the Founding Director of the Institute for Law and Economics and Vice President of the University of Technology, Jamaica. In 2000, she was appointed Special Advisor to the Minister of Foreign Trade and from 2002-3, was the Commonwealth Secretariat Trade Policy consultant in the Ministry of Foreign Affairs and Foreign Trade. She was also Chief Advisor to the Prime Minister of Jamaica from July 2006 to September 2007. Rosalea has also worked as an international consultant and project director for donor-funded development projects. She is an Attorney-at-Law who holds a bachelor's degree in Social Science, specializing in Psychology; a Masters in International Affairs; and a Ph.D. in Economics.
Vanus James
Sustainable Development, Fiscal Policy and Participatory Democracy in the Caribbean
Vanus James is a Senior Fellow and Adjunct Distinguished Professor in Economics at the University of Technology, Jamaica. He is a graduate of the University of the West Indies, where he obtained his B.A. in Economics. He earned his Masters in Economics and Ph.D. degrees at the New School for Social Research in New York. His post-doctoral studies were pursued at the University of Michigan, Auburn University, and Hofstra University.
Tetteh Hormeku-Ajei
Agriculture, Rural Livelihood, and Structural Economic Transformation in Africa
Tetteh Hormeku-Ajei is the Head of Programmes at the Third World Network-Africa. He holds an LLM in International Economic Law and has more than 15 years of work experience in international trade and investment policy and negotiations. His work has been informed by fundamental questions of Africa's economic developmental challenges.
Mohamed Said Saadi
North Africa's Trade Arrangements: Complementarities and Contradictions with the Continental Free Trade Area
Mohamed Said Saadi is an independent consultant and a professor at the State Business School in Casablanca. He was Secretary of State for Social Protection, Family, and Childhood in Morocco and an Expert-member of the Gender Committee of the UN Economic Commission for Africa. He has published extensively on Moroccan economy, the Euro-Mediterranean Partnership, gender and development, and local governance. Dr Saadi has been a research fellow at the Universities of Princeton and Texas at Austin. As a social activist, he was a member of the African Social Forum's Steering Committee and Vice-President of Enda - Third World.
Don Marshall
Crisis Narratives, Debt and Development Adjustment: Contemplating Caribbean Small Island States' Futures
Don Marshall is Director of the Sir Arthur Lewis Institute of Social and Economic Studies (SALISES) at University of the West Indies: Cave Hill. Don acquired a Ph.D. in International Political Economy from the University of Newcastle-upon-Tyne in the U.K. in 1996. He was promoted to Senior Fellow in August 2005 and his current research projects focus on: the globalisation phenomenon, offshore financial centres, scientific finance as a discourse, industrial policy issues, and Democracy and Governance in the Eastern and wider Caribbean.
Mariama Williams
The Caribbean and Climate Change: Challenges for Development and Social and Gender Equity
Mariama Williams is Senior Programme Officer for Global Governance for Development at South Centre. She was also a member of the Director General's Advisory Council (World Trade Organization 2004–2005), a resource person to the Commonwealth Business women's network, past member of the board of the Association for Women's Rights and Development (AWID, 2002–2004), and former Research Coordinator Political Economy and Globalization project of DAWN (2003–2008). She is currently on the board of trustees of the Dag Hammarskjold Foundation, Sweden and a member of the board of trustees of the Center of Concern, Washington, D.C.